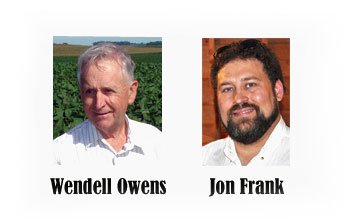 Who We Are
For the past 25 years International Ag Labs has been a leading proponent of quality foods and animal feedstock. Our approach has been to help farmers achieve quality by enhancing nutrient availability, microbial stimulation, and plant health.
Our purpose is to make soil better while growing quality crops. We offer to test soil samples and provide recommendations, products and programs to improve whatever our customers are trying to grow. We test and consult on everything from alfalfa crops to backyard vegetable gardens, to vineyards, to golf course turf and most everything in between. We can help people with any crop, anywhere.
Our focus is on increasing nutrition density in produce. We test as many as 4,000 samples from all over the world each year, then work with landowners to improve the soil and produce whatever it is they're looking for.
Our philosophy rests on the teachings of Dr. Carey Reams who laid the nutritional foundation required to keep disease at bay while producing optimum yields of top quality. While researching foods during college, Dr. Reams discovered that foods vary considerably in quality, taste, and nutrient content. This led him on a quest to find out why. As a progressive agricultural engineer based in Orlando Florida, Reams discovered the specific requirements needed to grow top-quality food. His principles and concepts were later codified into a theory known as Reams Biological Theory of Ionization, or RBTI for short. Dr. Reams began to publicly teach classes on his discoveries starting in the 1970's.
Today more and more people are recognizing the need for nutrition in the form of quality food, not pharmaceuticals, not nutraceuticals in a bottle but rather nutrient dense foods that truly nourish and sustain health. The future of your health is in your hands. You can grow your own nutrition!
We hope our website encourages you down a path leading to physical, mental, and spiritual health.
For more information about International Ag Labs, go to www.aglabs.com.